Why Buy A Power Catamaran?
The Horizon Powercat Difference
Monohulls have been holding the spotlight for decades; it's about time catamarans appeared from their shadows. And for a good reason. It is easy to see why there has been an increased demand for more than one hull in recent years. The multihull market is constantly evolving with its offerings, and the popularity of power catamarans has surged within this segment. At
 Horizon Power Catamarans
, we fill this demand with our longstanding passion and expertise reflected in our premium-level cruising catamarans. Aside from why you should choose a catamaran from us, it is right to tell you why you should choose one regardless.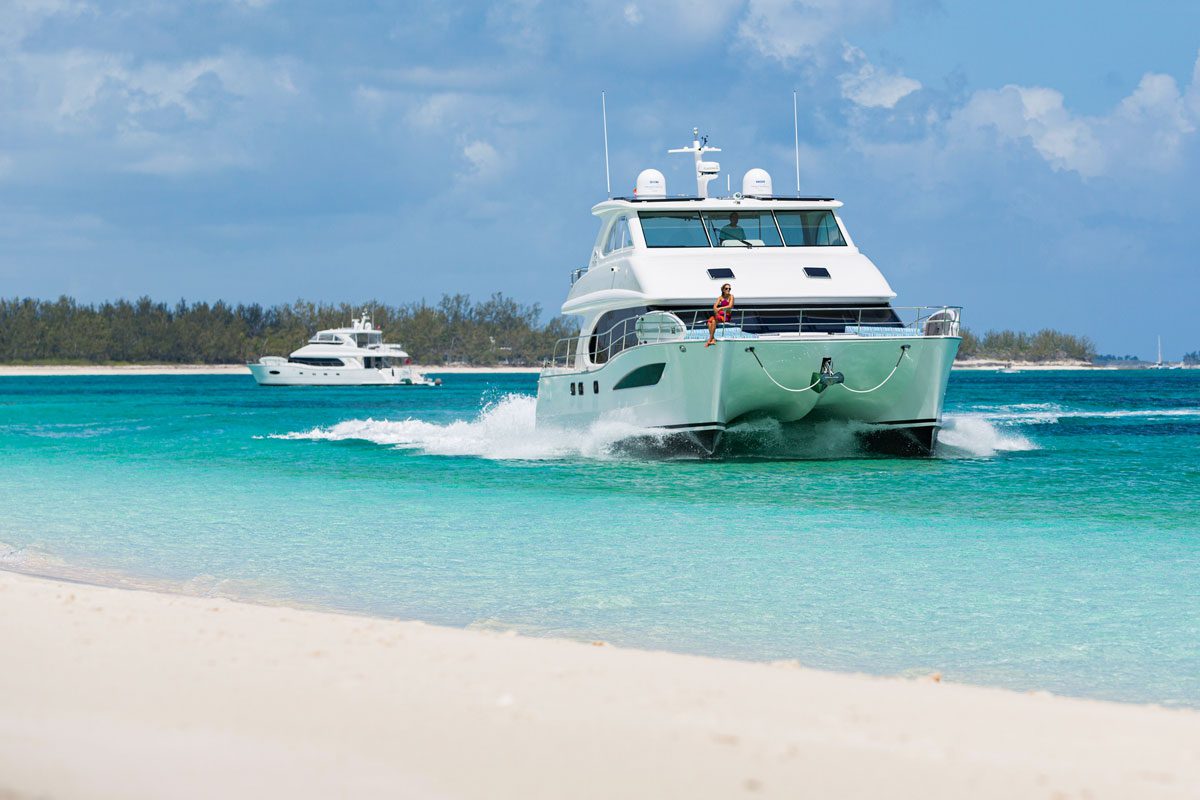 SHALLOW DRAFT
There are numerous benefits to cruising on a power catamaran. Firstly, where you can take them, with a much shallower draft than monohulls, you can slide into those idyllic cruising grounds of The Bahamas and Caribbean cays without worrying about your draft. You can also put your mind at ease about how far you go because power catamarans have less resistance through the water, therefore a better fuel efficiency when cruising. When it comes to efficiency at HPC, we take it one step further and use
Tank Test simulation and Computational Fluid Dynamic (CFD) analysis
to ensure the maximum efficiency of each hull.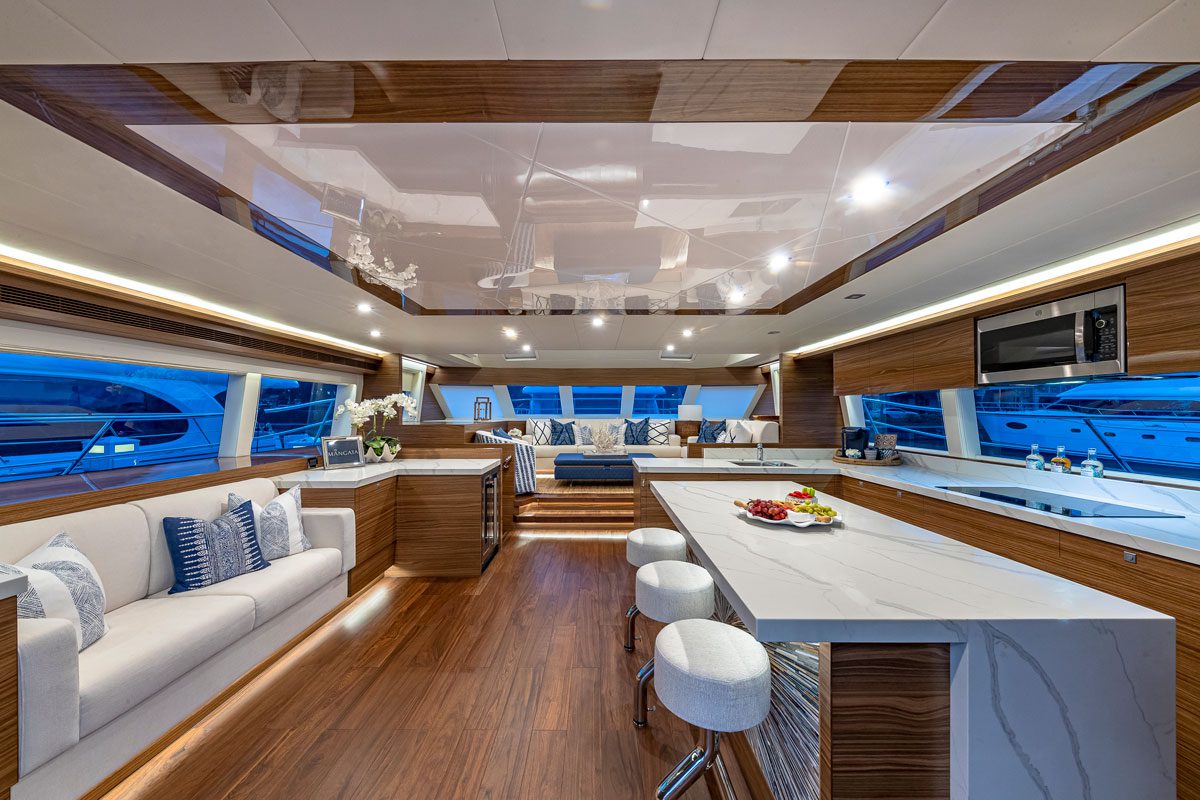 INTERIOR VOLUME
The two hulls of a catamaran provide voluminous accommodation and hosting spaces, with much more usable space below the waterline than a monohull. The open-plan salons with large wraparound windows onboard all our catamarans are perfect for 360-degree panoramic views. The spacious deck space makes for ideal hosting areas for large groups, and all our models have ample space for comfortable living and cruising. Whether you want a semi-enclosed or open flybridge configuration like the 
PC52
, larger entertainment areas our
PC60
offers, or the brand new
PC68
 boasting multiple layouts including an open salon or on-deck master suite, we can also build fully customizable to fit your specific needs, an example being our 
Horizon PC74.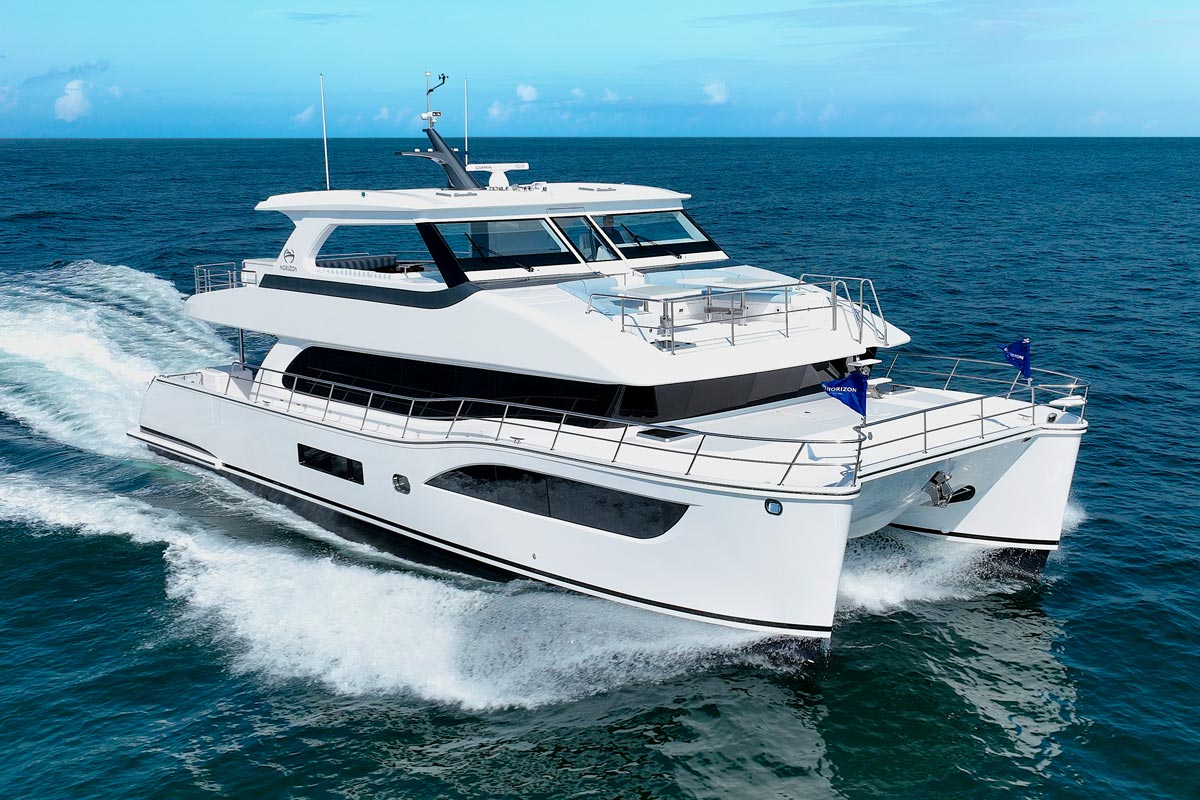 STABILITY
With a power cat, you get a smoother ride to your location of choice due to the reduced chance of rolling from the ocean swell. Our catamarans have regularly been voted one of the 
best power cats for rough seas.
 Sea trials have proven that power catamarans have improved maneuverability and stability. We carry out extensive sea trials to ensure that the finished product is completely ready for cruising. For overall stability, HPC hulls undergo resistance and wave-encountering tests to maximize stability and security at sea. The materials are also inspected at each build stage to ensure high-quality control. Regarding structural integrity, HPC carries out
Non-Destructive Testing (NDC)
. These innovative and high-quality testing methods ensure that each fully customizable HPC is built with the highest quality and attention to detail.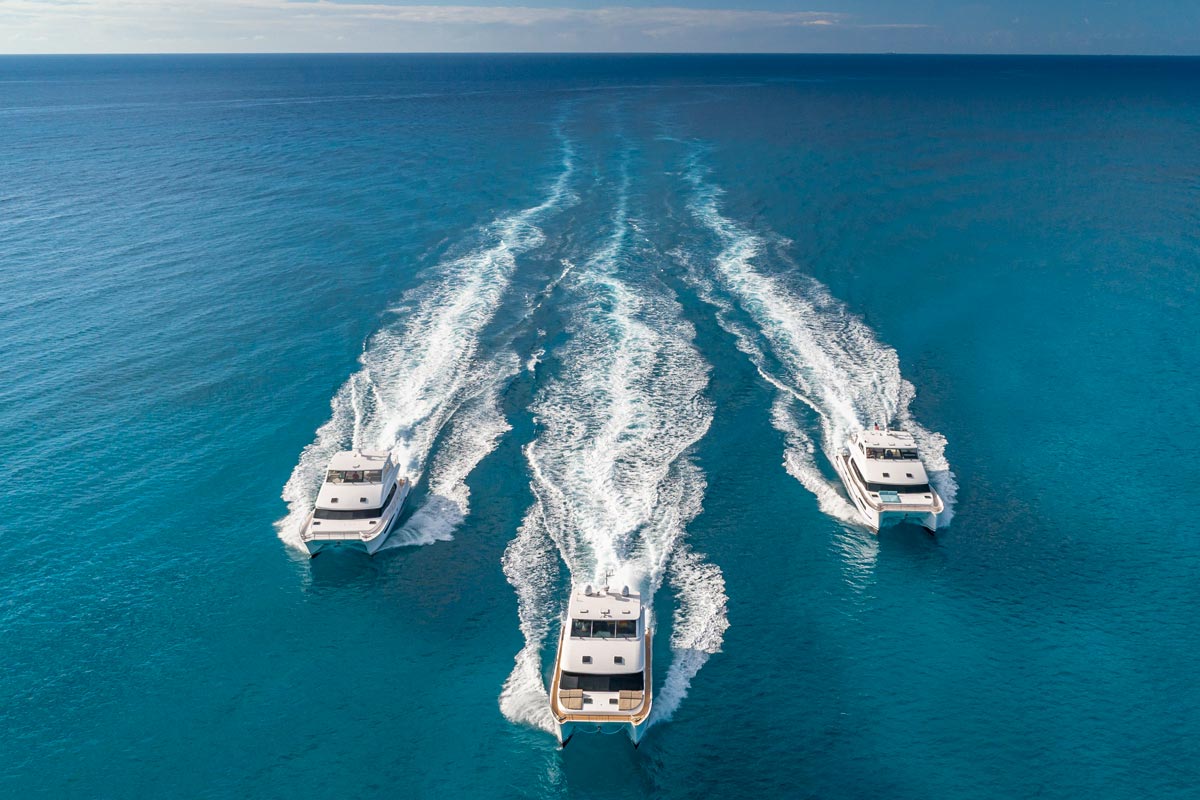 MULTI-PHASE SUPPORT
Once we have converted you to this type of cruising, we don't leave it at that. Our founder Richard Ford oversees each build personally, of which has been 55 hulls so far and counting. From 
every detail of the interior layout and design, to the implementation of the latest state-of-the-art technologies and systems, to the shakedown cruise and systems training, the Horizon Power Catamaran team provides a concierge-level service that is unparalleled.
Ready to step into that multihull lifestyle? Contact Richard Ford today at (954) 803-8102 or email
[email protected]
.