Repeat PC60 Owners Dish on Their New PC60 Build
Repeat PC60 Owners Dish on Their New PC60 Build
The next-generation Brokedown Palace will continue tradition as a "home away from home" for island adventures.
The owners of the Horizon PC60
Brokedown Palace
live what one would call the "perfectly balanced life." That is, one spent largely aboard their Horizon Powercat in a tranquil Bahamian anchorage or marina with their two dogs - read more about Tuffly and Lily Muffin in our
Dogs of the Rendezvous
showcase - visited often by their grown children and plenty of friends, and traveling back and forth to the "mainland" occasionally when work duties call.
Going to leave this broke-down palace
On my hands and my knees I will roll, roll, roll
Make myself a bed by the waterside
In my time, in my time, I will roll, roll, roll
Named for the Grateful Dead ode of the same name, the family's first PC60
Brokedown Palace
was their "bed by the waterside." Boasting a four-stateroom, three-bathroom layout and a large salon, the first PC60 offered a perfectly acceptable layout. But, like every boat owner, the owners are always on the lookout for the next boat. And, as is often the case with The Powercat Company, an opportunity came along that seemed, according to the owners, "like a fever dream."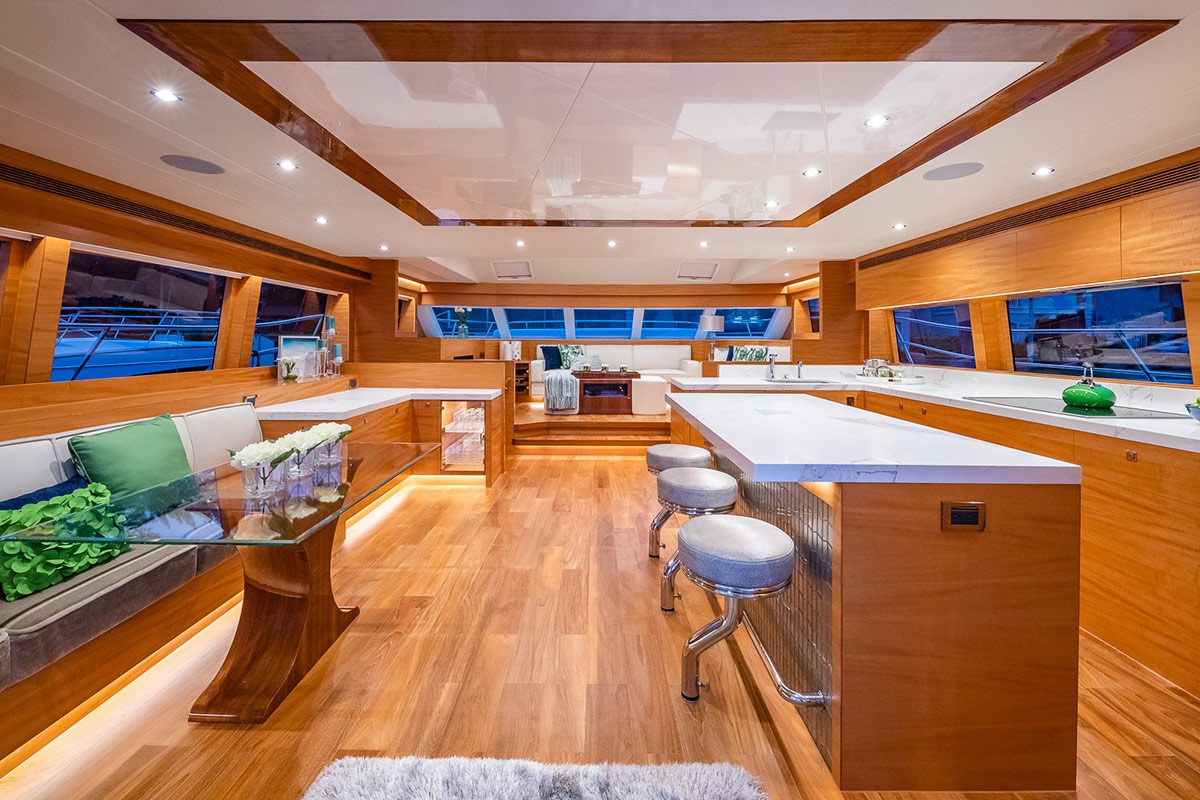 The original
Brokedown Palace
featured an open salon layout, while the new PC60 will offer an on-deck master. Although they were not considering a new build, Richard Ford presented the family with an on-deck master PC60 that was nearing completion but still had room for interior décor selections. The rest, as they say, is history; the owners decided to make the switch from their open salon PC60 to the new on-deck master PC60, collaborating with The Powercat Company to make the new boat their own. "I never thought we would build a boat, but Richard is just that good at what he does," notes the owner. "Also working on the build with Leigh [Ford] has been a complete pleasure. She has helped make it seem easy, and she has such great taste that it makes you feel confident." Once the owners moved ahead with their new build, a trifecta sale was triggered that resulted in a PC52 owner upgrading into the original open salon PC60
Brokedown Palace
, and a new owner purchasing the aforementioned PC52 – a truly serendipitous turn of events. The owners have now turned their eyes to their PC60 build, which is scheduled to deliver in January 2024, and are already making plans to head out to their favorite cruising grounds in the Florida Keys and Bahamas where they like to spend their time fishing, snorkeling, spearfishing and exploring aboard their "home away from home." One of their favorite parts of spending extended time down in the islands is connecting with other Horizon Powercat owners, sharing "food, drinks and parts." "We light up when we have a friend around the corner and can catch up on what other people have done or where they are going next," says the owner. "Us Horizon Powercat owners, we're always ready for a good time."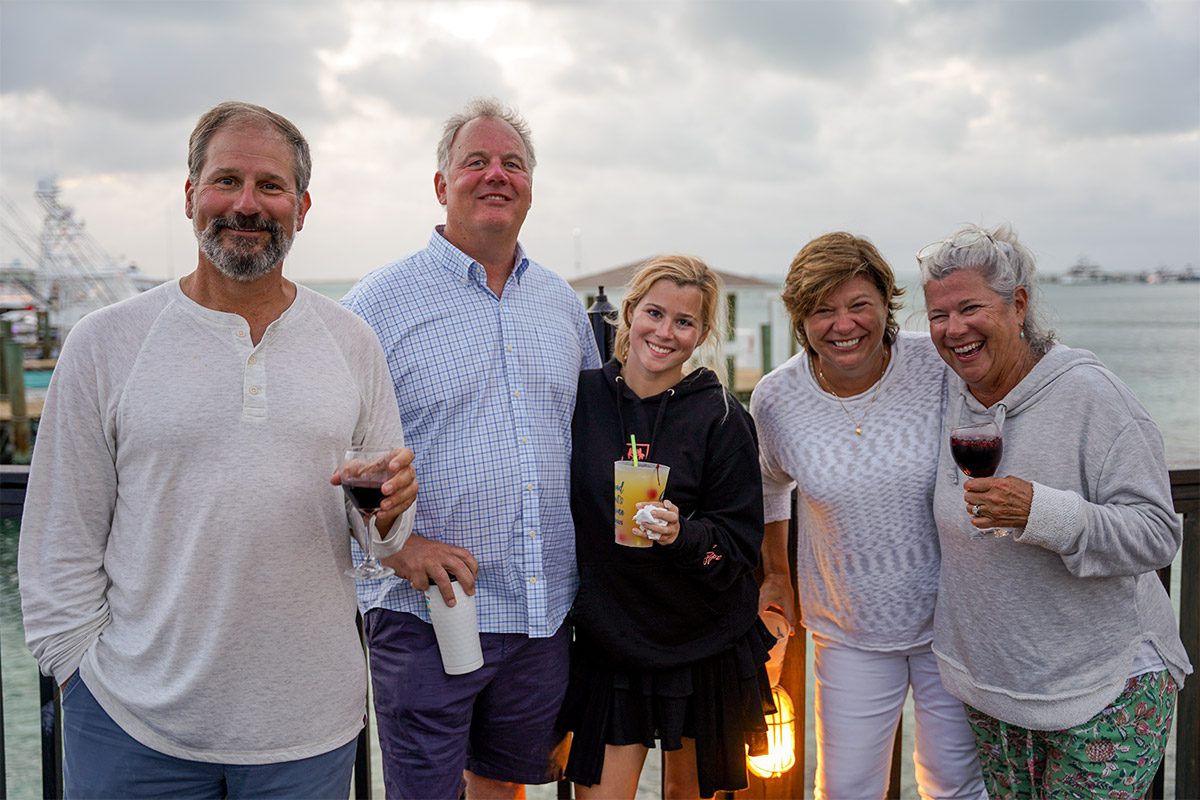 The family also enjoys participating in the annual owners' rendezvous fun! Always an award winner, this year,
Brokedown Palace
won Most Unique in the Pimp My Dinghy contest and also impressed the judges with their Dancing Bear Jello Shot.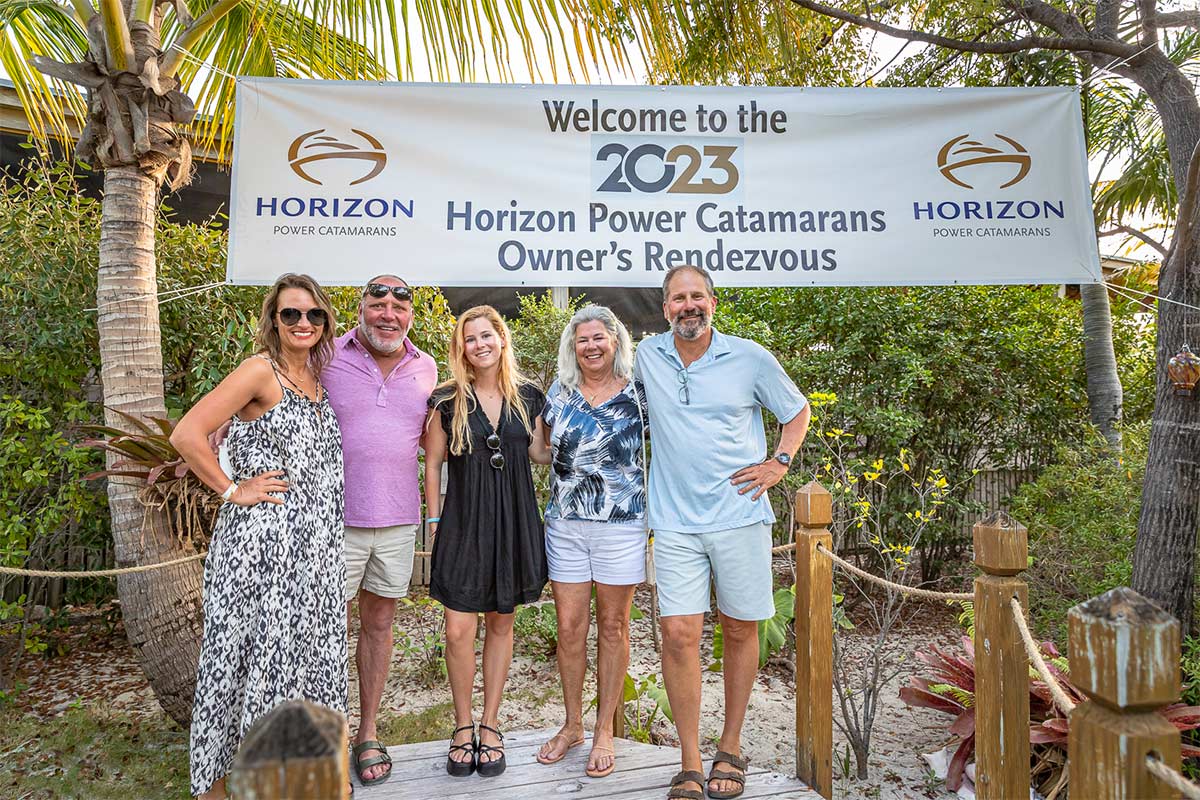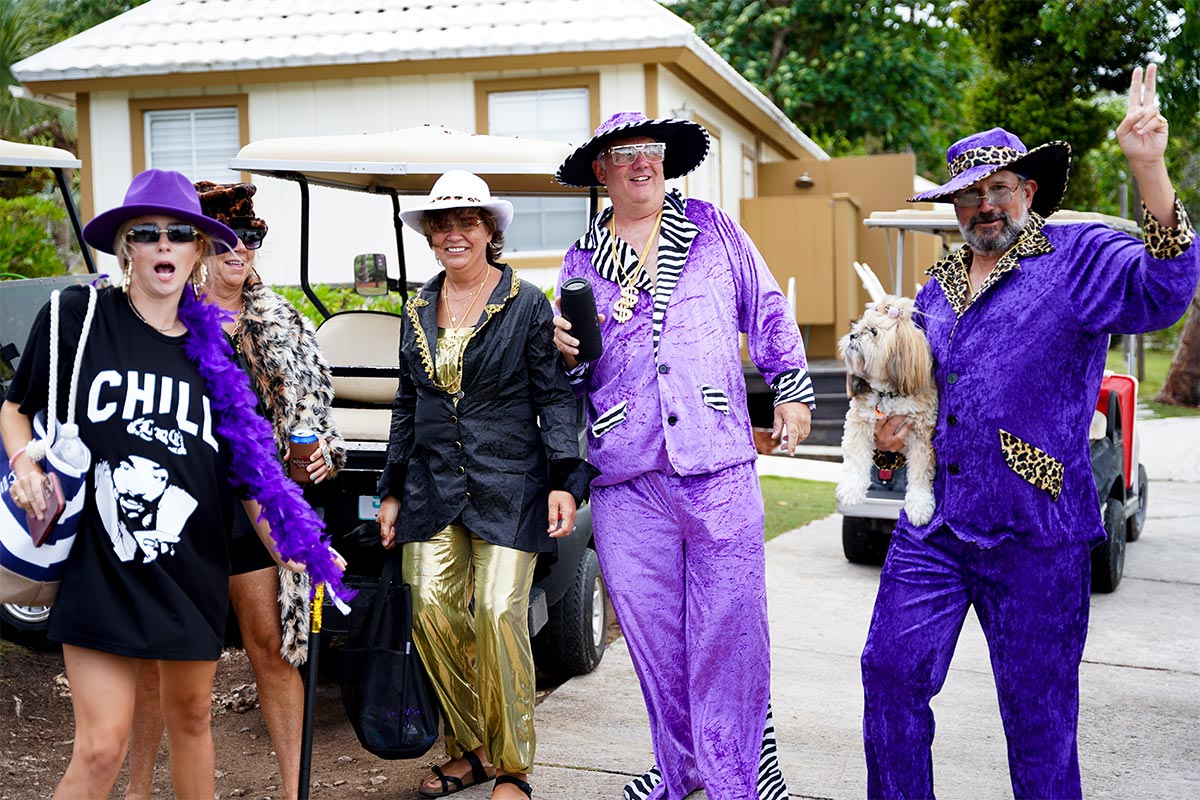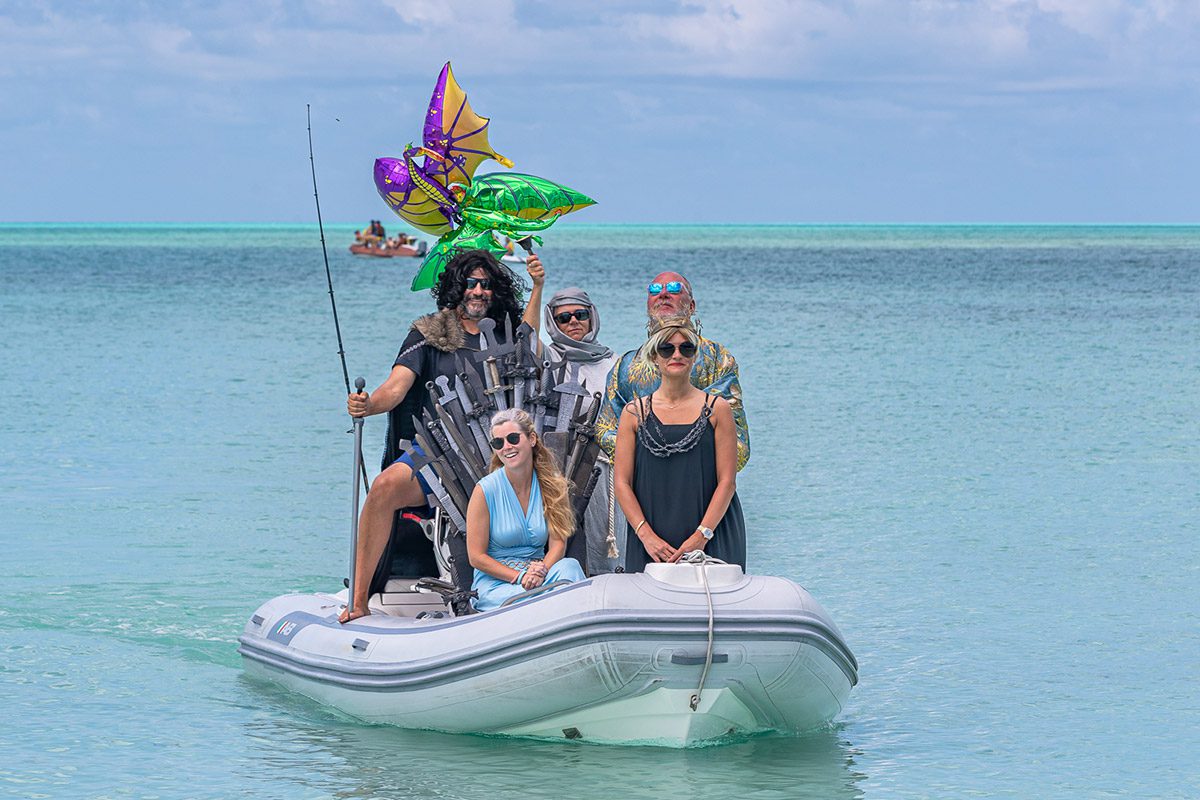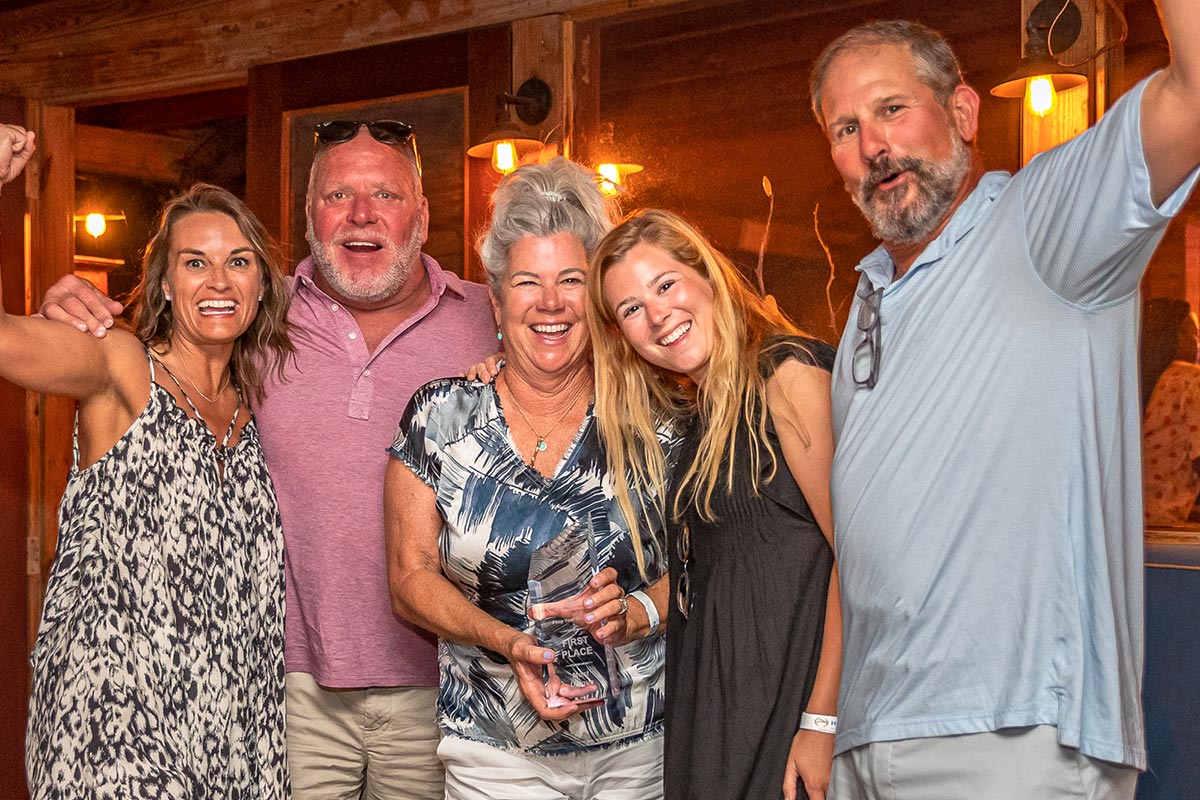 Ready to step into that multihull lifestyle? Contact Richard Ford today at (954) 803-8102 or email
[email protected]
.