AURORA THE EXPLORER
Aurora The Explorer:
The Next Cruising Chapter for a Popular PC52 With 50 years of boating experience under their belts, Marian and Robin Wade have no plans to slow down anytime soon, especially when aboard their prized Horizon PC52, Aurora.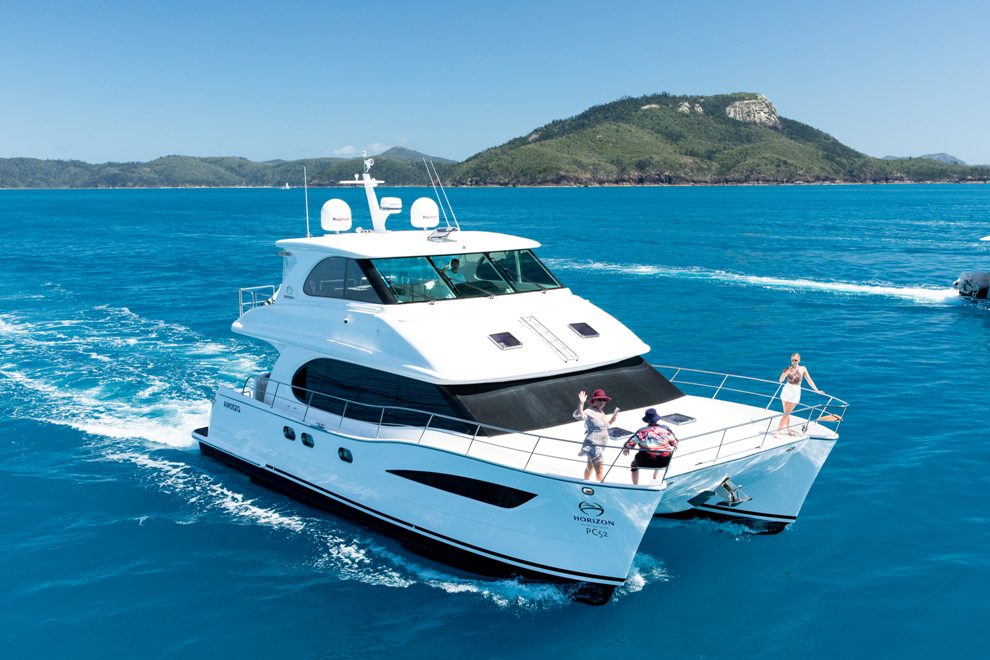 Offering plentiful interior space and access to shallow waters, multihulled yachts are a popular vessel of choice for many Australian boaters. Marian and Robin Wade are such owners. The couple has always preferred multihulls over monohulls, and has spent decades cruising, fishing and exploring the coast of Queensland from their home port of Hervey Bay.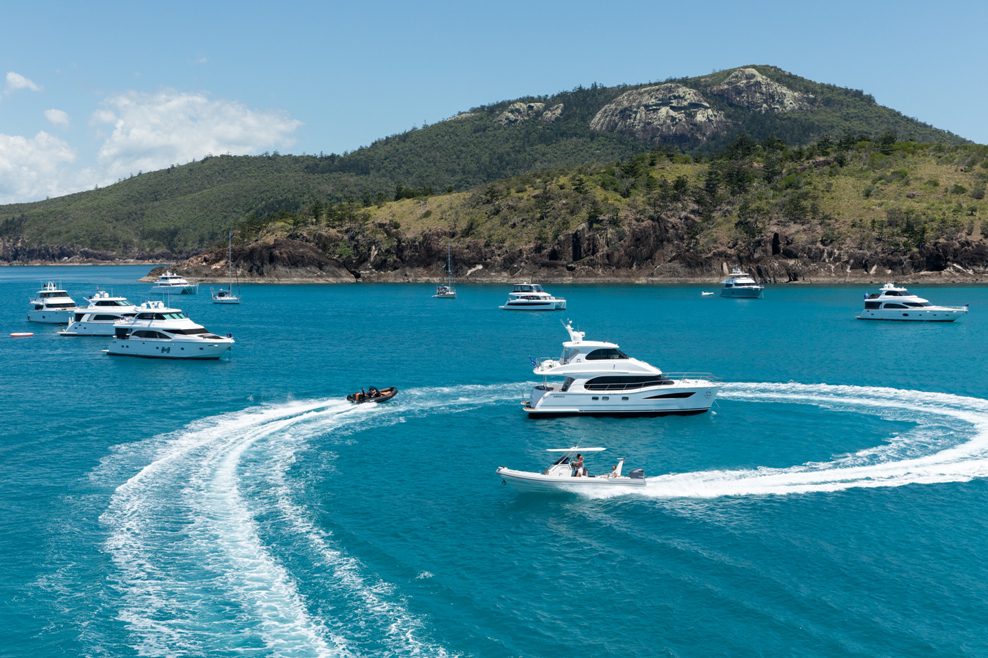 When it came time to purchase a new vessel, the Wades canvassed the boat shows and the pre- owned Horizon PC52 stood out among the rest. "With three cabins including a spacious master stateroom and ensures for all of our family and friends, the PC52 suited our needs perfectly," says Marian. "She is a very high quality build and is in impeccable condition." The Wades opted to keep the yacht's original name, and
Aurora
became part of the family. The Wades own multiple businesses, including a sawmill, cattle property, cane fields and various rental properties, but they will never turn down an opportunity to relax aboard their capable bluewater PowerCat. "We both adore the water, and enjoy heading up the creeks and crabbing. It's a great way to take a break from work. The stress just melts away." From Hervey Bay, Marian and Robin enjoy cruising close to shore and up to Fraser Island, fishing and simply soaking up the many benefits of the boating lifestyle. Cooking on board is simple and pleasurable, according to Marian. "Nothing fancy, just barbecue the fish, boil the crabs in salt and pair it with a salad." And, while their cruising has been mostly local, they have acquired the expertise and confidence to handle offshore conditions. In fact, Horizon Yacht Australia Director Mark Western joined the Wades aboard their PC52 as they traveled north to the Horizon Owners' Luncheon in the Whitsunday Islands in 2021, and provided guidance and expertise that gave them the skills to comfortably navigate Australia's sometimes unpredictable waters.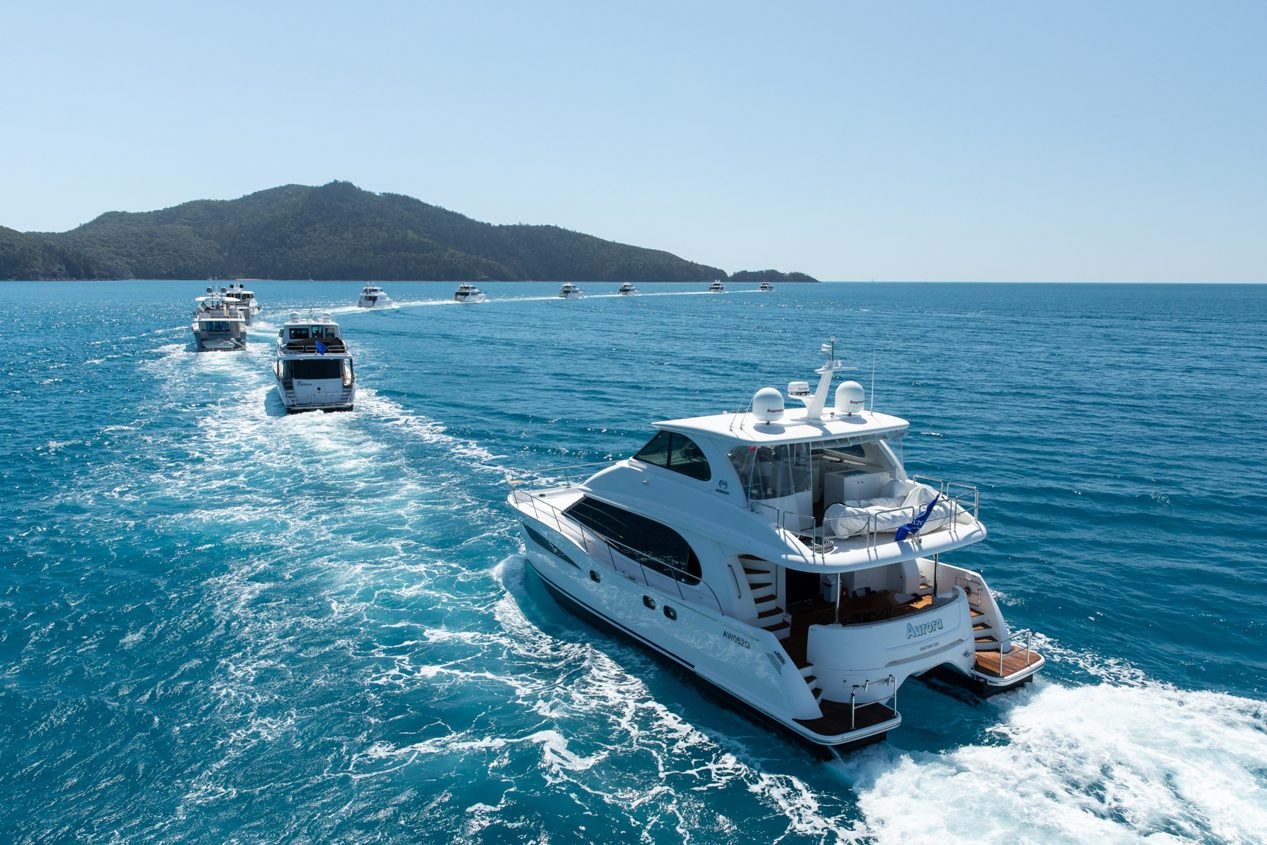 "We came back home on our own and it was quite choppy, but our boat is very stable and has great seakeeping ability, so we were totally at ease." Looking ahead, the Wades' have plenty of exploration planned aboard
Aurora
. Their cruising plans consist of visiting Lady Musgrave Island off the city of Bundaberg and witnessing the turtle season, as well as the reefs and diverse marine life this unique region is blessed with. "This year, we are also hoping to spend a month in the Whitsundays and explore the islands," Marian says.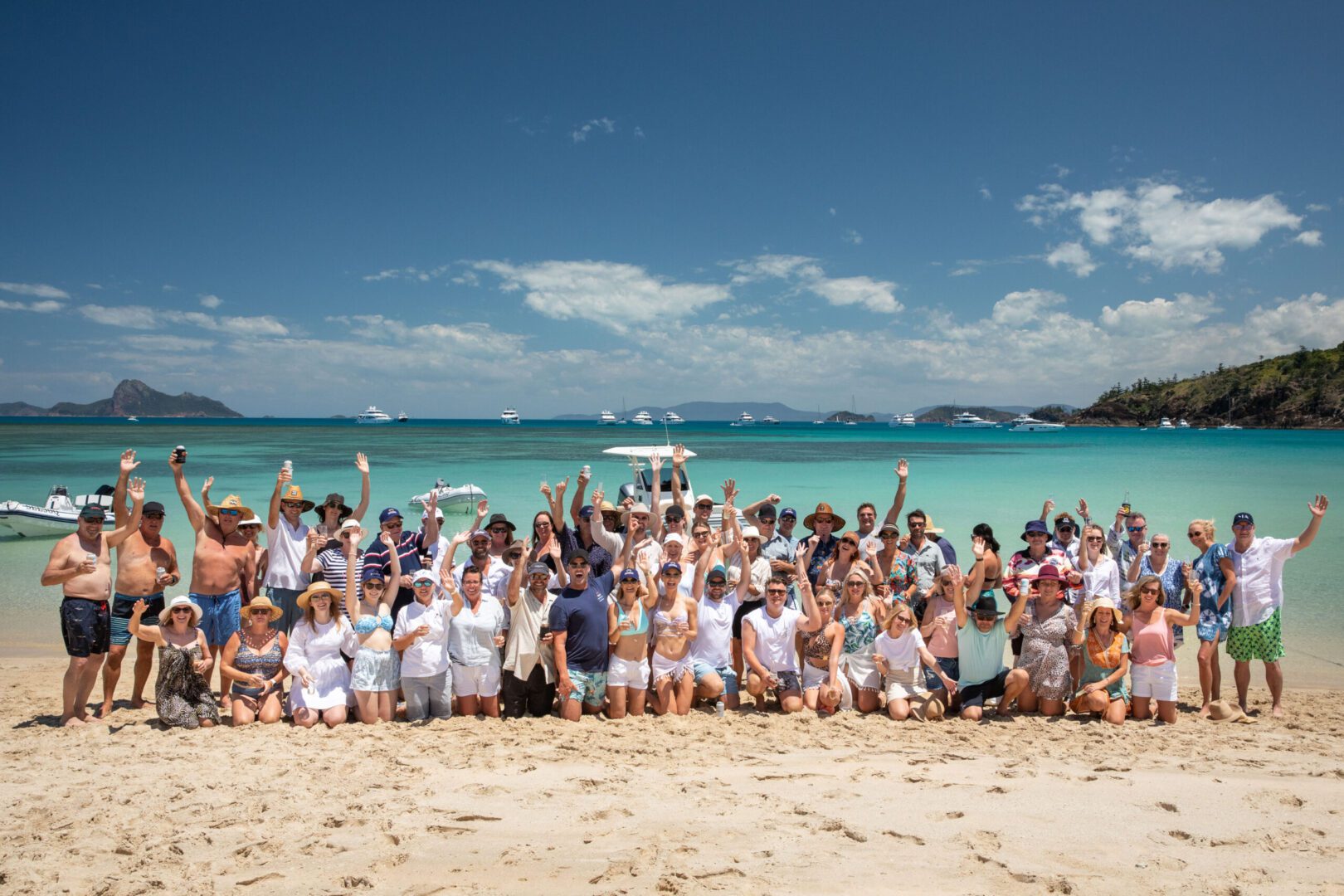 Now that they've become part of the Horizon family, the Wades say they would thoroughly enjoy the experience of overseeing the construction of their own Horizon. "It would be great to move up to a 60 or 65 and be involved in the build process at the Horizon factory. "We've built houses over the years, and we'd love to work our ideas into our own Horizon. The Horizon Yacht Australia team is so helpful; Mark, Erica, Tony, Rachael and Craig — nothing is too much trouble for them. They would be there every step of the way." Happy Cruising, Marian and Robin! And, yes, when you're ready for that new PC60 or perhaps a new PC68, Horizon will indeed be there to assist through the entire process!